June 4, 2019 at 12:23 AM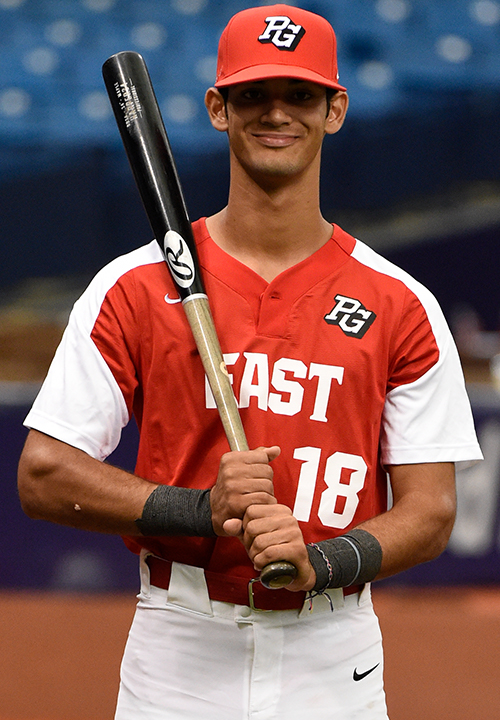 With the final pick of both the second round and Day 1 of the 2019 MLB First Year Player Draft, the Boston Red Sox selected Matthew Lugo, a shortstop from the Carlos Beltran Baseball Academy in Puerto Rico with the No. 69 overall pick. He was ranked No. 26 by FanGraphs, No. 38 by MLB Pipeline, No. 46 by Keith Law of ESPN and No. 50 by Perfect Game.
The raw 18-year-old is listed at 6-foot-1 and is still fairly skinny, but there is room to pack on some muscle to his 185-pound frame. Lugo is a plus runner and has an above-average arm, but some scouts say there is a lack of consistency with the glove, as he needs to improve his routes to the ball. Scouts are also undecided about whether Lugo will stick at shortstop or whether he will move to second or third as his professional career begins. His athleticism could prove very valuable up the middle, as
Perfect Game
said Lugo is capable of running sub-6.5 second 60-yard dashes, but his arm strength may push him over to second base.
However, Lugo's biggest upside is with the bat.
MLB Pipeline
graded him at 50s across the board, except for a 55 hit tool. They wrote that Lugo has an advanced plate approach, especially given his age, as his 18th birthday was May 9. Lugo possesses a line-drive-oriented swing, and Keith Law, as well as Perfect Game, believe he could develop above average power from the right side as his body continues to mature.
Baseball America
is not as high on his work with the bat as others, saying that his swing can get too long and that he struggles with quality offspeed offerings.
Lugo is committed to Miami (FL). It is unclear how likely he is to forgo that commitment and sign with the Red Sox.
Photo Credit: Matthew Lugo by Perfect Game USA