June 16, 2014 at 8:47 PM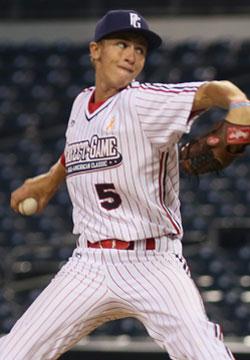 Kopech
reportedly signed
for $1.5 million compared to a slot value of $1.678 million for the 33rd overall selection. Travis was
reportedly locked up
for the full slot value of the 67th overall selection, $846,800. Callis reports that Ockimey was signed for
above slot value
, getting a $450k bonus instead of the $282,800 allocated for the 164th overall pick. Another over slot signing was Kemp,
who received a $250k bonus
as a fifteenth rounder. Any bonus above 100k paid to a selection past the tenth round of the draft counts toward the overall draft pool for that team. 150k of Kemp's bonus will go toward Boston's overall draft pool of $6.373 million.
Hill, Shepherd and Betts all reportedly signed for 100k or less, therefore they do not count against the overall bonus pool.
A number of draftees are reportedly in Lowell, awaiting their contracts to be finalized, and may be activated shortly.

Below is an updated list of reported signings and signing bonuses, where available.

1. Michael Kopech, RHP - $1,500,000 (slot: $1,678,000)
2. Sam Travis, 1B - $846,800 (slot: $846,800)
5. Josh Ockimey, 1B - $450,000 (slot: $282,800)
13. Chandler Shepherd, RHP
15. Trenton Kemp, CF - $250,000 ($150,000 counts against cap)
18. Jordan Betts, 3B
19. Tyler Hill, CF - $100,000


Photo Credit: Michael Kopech from perfectgame.org